::
Home

Kefalonia Guide

Svoronata

Cafe-Bar-Clubs

La Loca
Welcome to the Kefalonia Travel Guide.
It is a fully updated guide to all matters relating to this beautiful island Kefalonia in the Ionian Sea. Find information about the history of the island and about all the areas of interest for the tourist
La Loca
La Loca cocktail Bar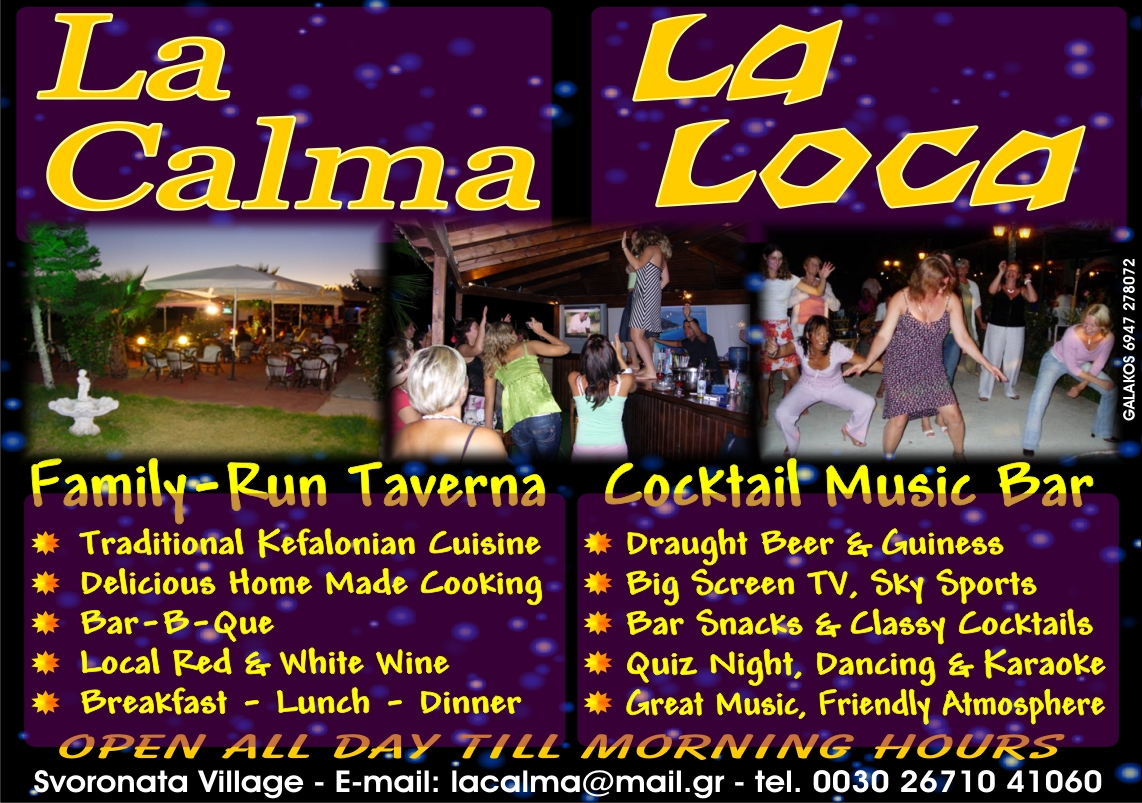 La Loca isn't just a bar, it's a way of life!!
In 1988 the Stratiotis family opened Svoronata's first taverna (La Calma); now in 2005 they present the area's first open-air cocktail bar...hoping to ensure you have an unforgettable holiday on beautiful Kefalonia!
This place has it all; a family-run staff, tempting bar-snacks, classy cocktails, a dancefloor, lively music, and an unbeatably fun and friendly atmosphere. Chill out under the stars in our big comfy chairs - or dance the night away and become the next Robbie Williams on karaoke night - the choice is yours!!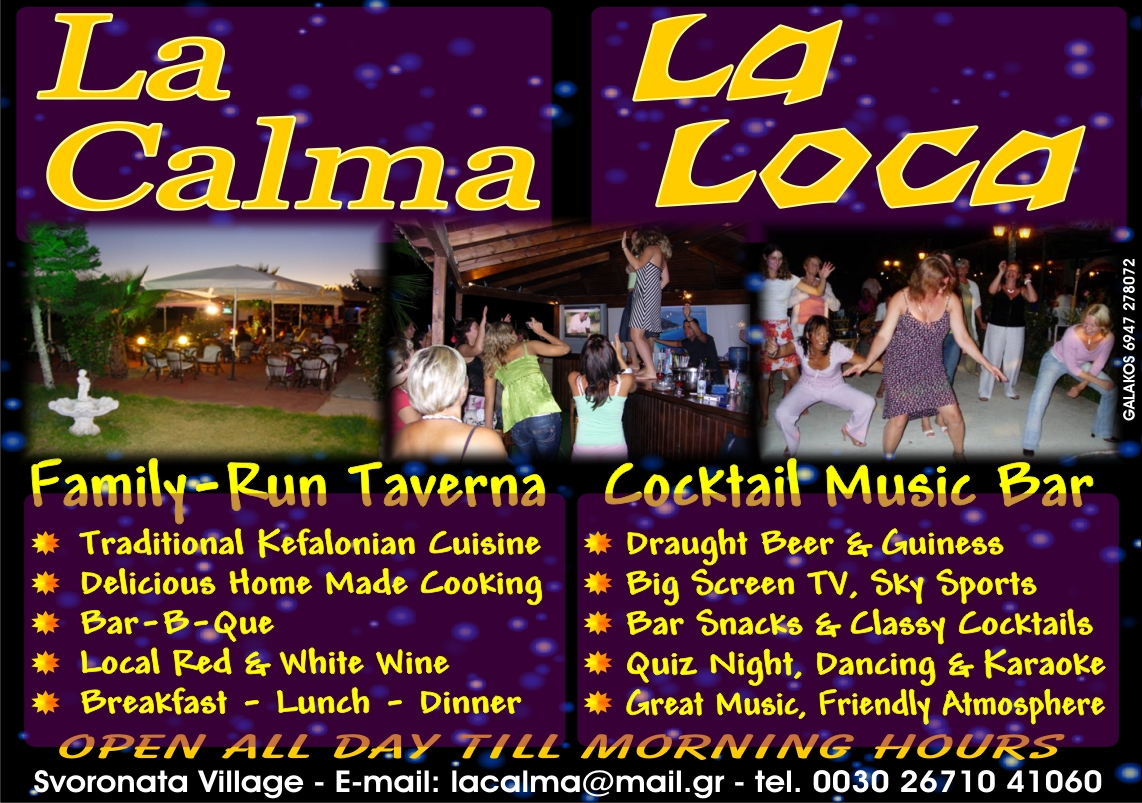 Weather in Kefallonia

The weather now

Sunny
Temperature: 24 °C
Friday, 07 Oct

Sunny
Temperature: 16 to 25 °C
Saturday, 08 Oct

Mostly cloudy
Temperature: 17 to 23 °C
Sunday, 09 Oct

Partly sunny
Temperature: 16 to 24 °C
Monday, 10 Oct

Partly sunny
Temperature: 17 to 24 °C
Facebook like
Who's online
We have 49 guests online