::
Home

Kefalonia Guide

Svoronata

Accomodation

Monambeles Villas
Welcome to the Kefalonia Travel Guide.
It is a fully updated guide to all matters relating to this beautiful island Kefalonia in the Ionian Sea. Find information about the history of the island and about all the areas of interest for the tourist
Monambeles Villas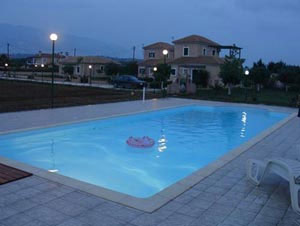 Monambeles Villas





The attractive houses of monambeles villas with a wonderful view of the sea. 80 m2 each, two bedrooms, two bathrooms, air-conditioned, TV, kithen equipment, 150 m away from Ai Helis beach. Ideal for families or two couples (4-6 persons).
Svoronata - Kefalonia
Tel: +30 26710-41755
Fax: +30 26710-41977
Cell: +306944295576
URL : www.monambelesvillas.gr
E-mail: [email protected]

Weather in Kefallonia

Facebook like
Who's online
We have 18 guests online